Camerarctica
Price: 2000
Date: Wed, Jul 29, 2015
Time: 8:30 pm - 9:30 pm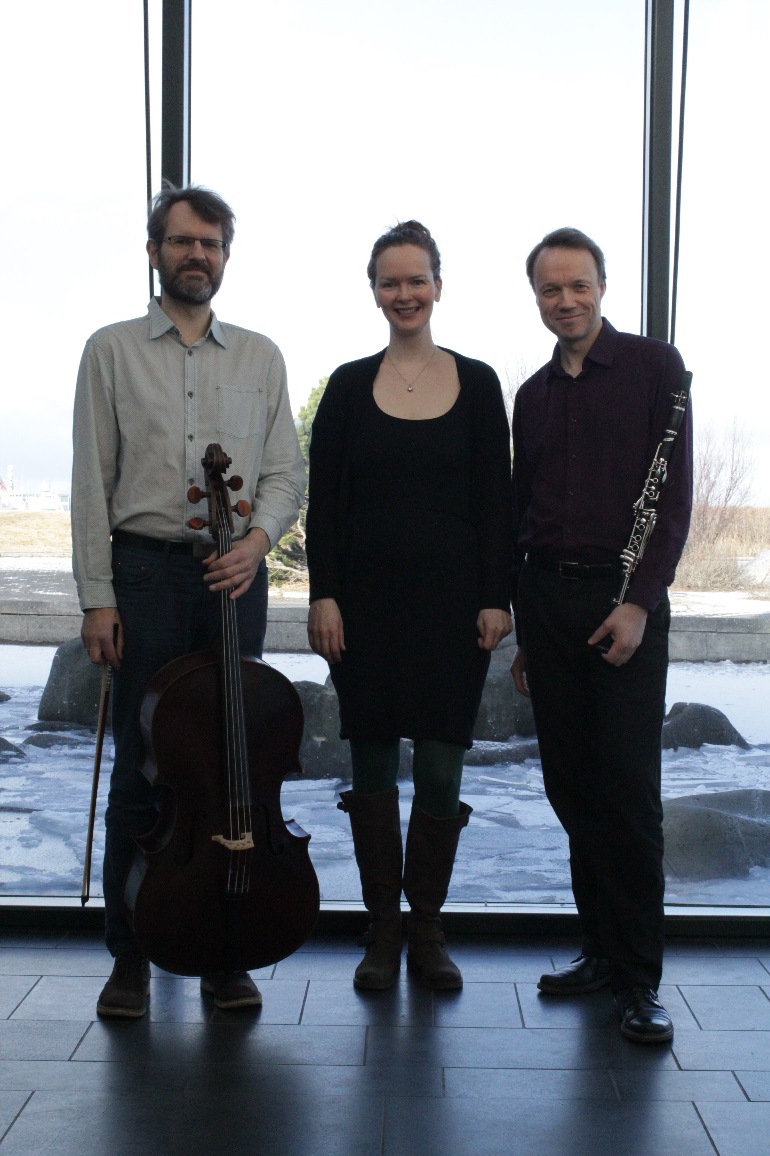 Sparkling trio. Lyrical, rythmic and colorful
The chamber group Camerarctica performs three trios for clarinet, cello and piano by Beethoven, Glinka and Nino Rota.
The concert starts with Trio Pathétique by the Russian composer Mikhael Glinka that lived in the first part of the 19th century, often called the father of Russian music. Then we will hear a lively trio by Nino Rota, who is most famous for his compositions for cinema, f.ex. the music from The Godfather. The concert ends with the famous classical piece, "Gassenhaer – Trio" op. 11 by Beethoven.
The performers are Ármann Helgason, clarinet, Sigurður Halldórsson, cello and Ingunn Hildur Haukdsdóttir, piano. The concert will last around one hour.
Program:
Mikhail Ivanovich Glinka: Trió pathétique (1832)
(1804-1857)
Allegro moderato
Scherzo – vivacissimo – Trio – scherzo
Largo
Allegro con spirito – Alla breve ma moderato
Nino Rota: Trio (1973)
(1911-1979)
Allegro
Andante
Allegrissimo
Ludwig van Beethoven: Trio op.11 "Gassenhauer" (1797)
(1770-1827)
Allegro con brio
Adagio
Thema con variazioni "Pria ch´io l´impegno"
Tickets are sold at the door, from 8 pm.