We proudly present the Summer Concert Series 2019
July 3rd – Reynir Hauksson – Classical and Flamenco music
Reynir Hauksson began performing music as a child in Iceland, beginning with piano. In his teenage years the inspiration for guitar playing was sparked and later he would graduate as a Classical Guitar Soloist from the music academy FÍH in Reykjavík, Iceland. He also studied Jazz guitar and music theory from the same school.
Later he moved to Norway to perform and teach music and thereafter he moved to Andalucía, Spain to play an active role in the Flamenco scene there.
Reynir is an active performer, playing mostly Classical and Flamenco music, but also Jazz, Rock and Balkan music.
Program
Tonos Levantinos – Paco Peña
Aires de Puerto Real – Sabicas
Como Bailan los Caballos – Reynir Hauksson
Alegrías – Reynir Hauksson
Rondeña – Reynir Hauksson
Aires Choqueros – Paco de Lucia
Asturias – Isaac Albéniz
Granada – Isaac Albéniz
San Matias – Reynir Hauksson
Vísur Vatnsenda Rósu – Þjóðlag, úts. Reynir Hauksson
Gitanos de Lucía – Vicente Amig
July 10th – Berta Dröfn & Sigurður Helgi / Händel & Heimskringla
Berta Dröfn Ómarsdóttir soprano and Sigurður Helgi Oddsson pianist will perform arias by Händel and a song cycle by Tryggvi M. Baldvinsson and Þórarinn Eldjárn.
Berta graduated with honours from Conservatorio Monteverdi in Bolzano, Italy in 2016. After graduation she has performed in Carnegie Hall, New York and Scala opera, Milano.
Sigurður Helgi gratuated summa cum laude with a BM degree in professional music from Berklee College of Music in 2011. He works as a pianist and a teacher at the Reykjavík Academy of Singing and the Vocal Arts.
Program
Aríur Morgana from Alcina by Händel
O s'apre al riso
Tornami a vagheggiar
Ama, sospira
Credete al mio dolore
From Heimskringla
Öfugumeginframúrstefnan
Hvar ertu?
Fingurbjörg
Vont og gott
Heimskringla
Kata er best
Korr í ró
Grýla og Leppalúði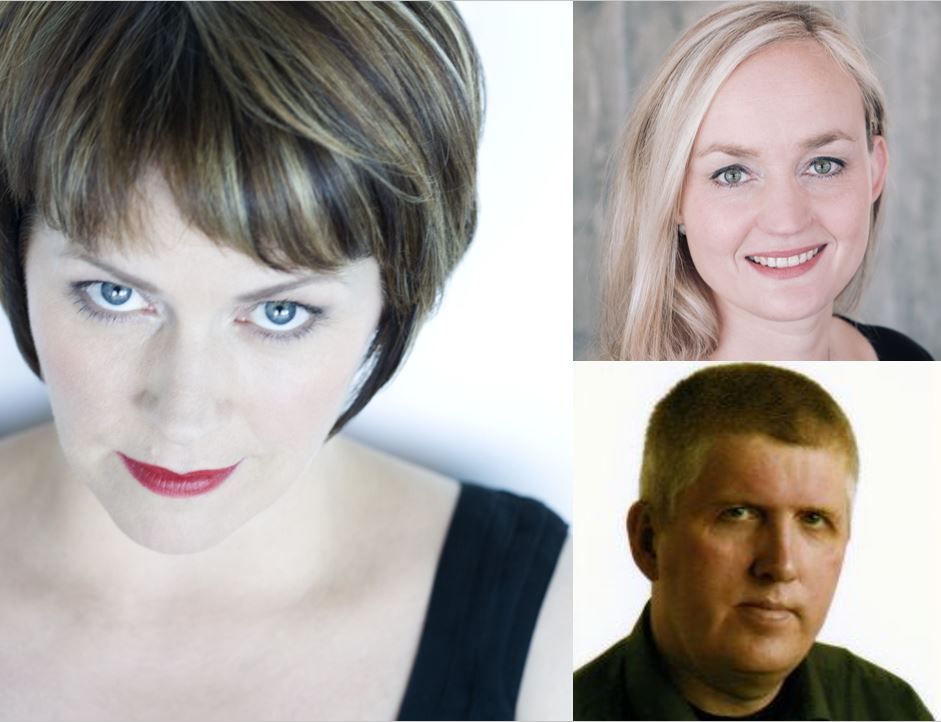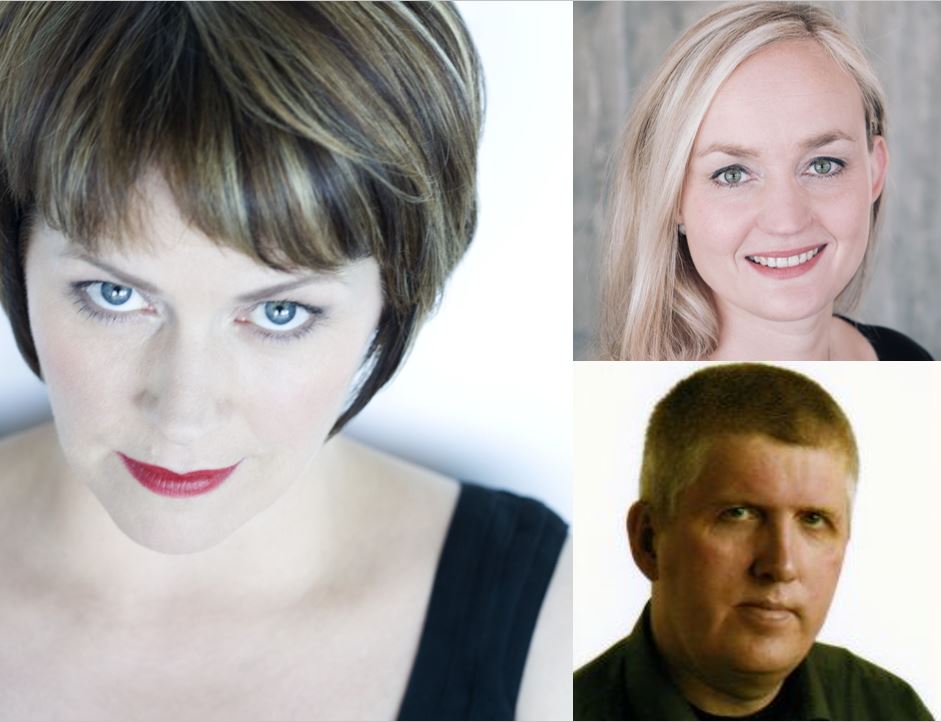 July 17th – Auður Gunnars, Eva Þyri & Bjarki / The Icelandic Song
The program is dedicated to the Icelandic song heritage. We will perform the first icelandic song and from there sing our way closer to moderns songs. Bjarki Sveinbjörnsson will narrate the story and inligth our guests.
This program is for everyone who wants to enjoy the beauty of the Icelandic song.
Audur studied at the Reykjavík Academy of Singing and Vocal Arts with Ólöf K. Harđardóttir and the Hochschule für Musik und darstellende Kunst in Stuttgart, where she passed her final exam with distinction.
Eva Þyri Hilmarsdóttir graduated from the Reykjavík College of Music and furthered her studies in Denmark, with prof. John Damgaard at the Royal Academy of Music in Aarhus, receiving an Advanced Soloist Diploma. She studied with Michael Dussek at the Royal Academy of Music in London and graduated from the MA Piano Accompaniment Course with Distinction and was awarded a DipRAM and the Christian Carpender Piano Prize for an outstanding final recital.
Bjarki Sveinbjörnsson a musicologist who graduated as a music teacher from Tónlistarskólanum í Reykjavík in the spring of 1976. He pursued postgraduate studies in the United States (1979-1981) and at Aalborg University in Denmark in 1989-1998), where he completed a doctoral degree in tone science in 1998. His main field of study is the history of Icelandic music.
Program
Andvarp
Árniðurinn
Draumalandið
Gígjan
Ég lít í anda
Leitin
Í dag skein sól
Vöggukvæði
Fuglinn í fjörunni
Únglíngurinn í skóginum
Haldiðún Gróa hafi skó
Klementínudans
Vor
Krummi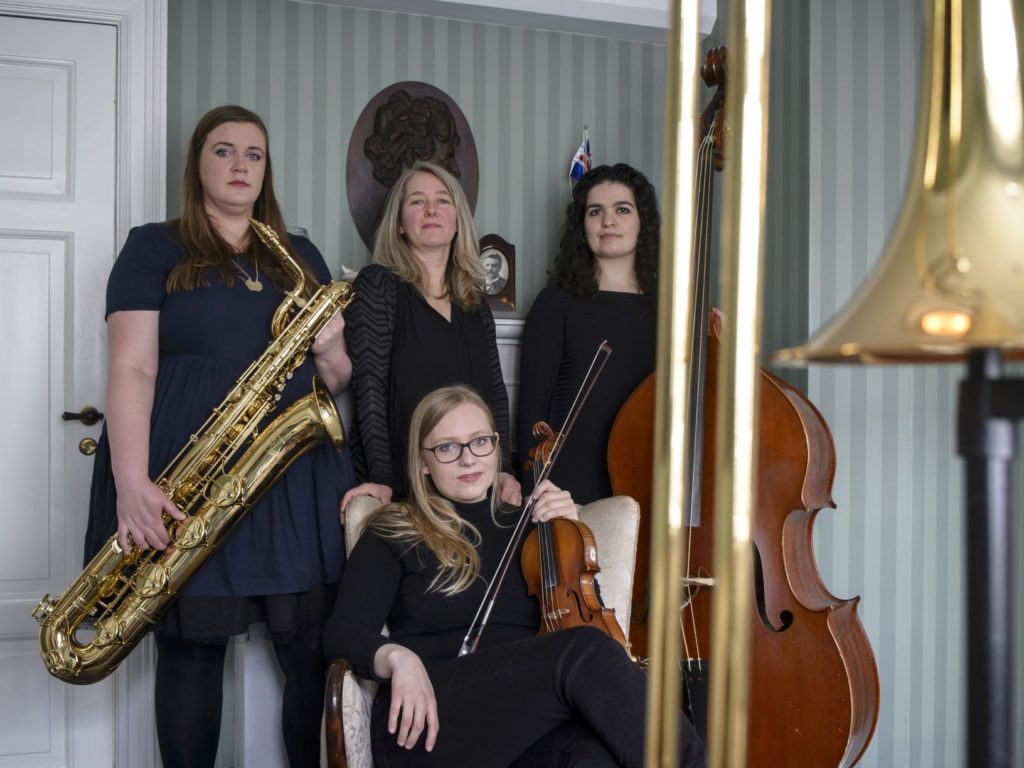 July 24th – Dea Sonans / Latin & Melodic Chamber Jazz
Dea Sonans is a quartet formed by four women in 2018. The program consists mostly of originals by its members and the occasional cover. Their music can be described as reaching from latin to melodic chamber jazz, both lyrical and accessible, instrumental and sung.
Alexandra Kjeld, bass and vocals
Rósa Guðrún Sveinsdóttir, saxophone / transverse and vocals
Sigrún Kristbjörg Jónsdóttir, trumpet / violin / percussion and song
Sunna Gunnlaugsdóttir, piano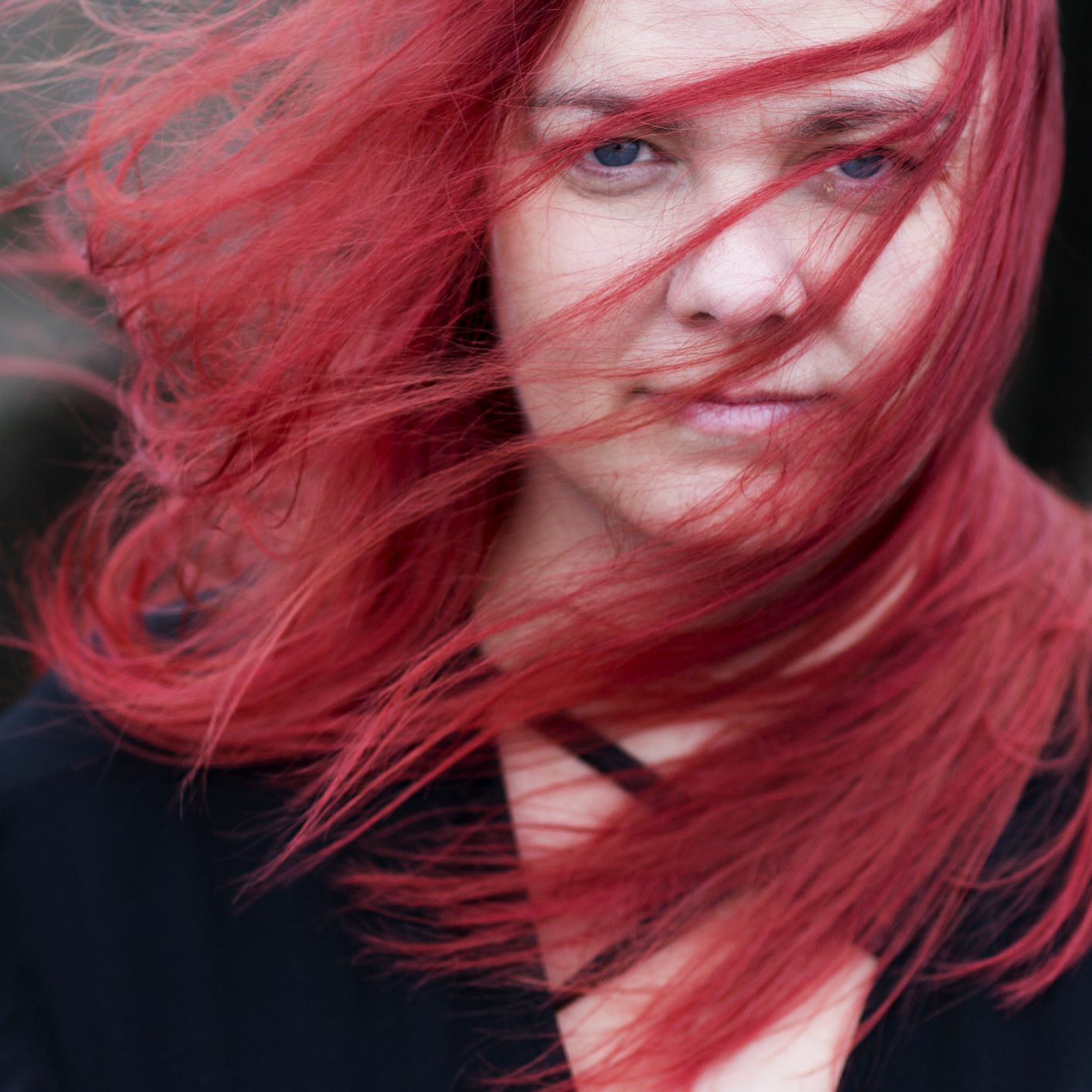 July 31st – Aldís Fjóla / Ballroom & Electro-Pop
Aldís Fjóla is a musician from Borgarfjörður Eystri. She has performed widely in her music career and has appeared in concerts around the country. Last year, Aldís Fjóla started working with Stefán Örn Gunnlaugsson and she is now working on her first solo album with her own material. Aldís Fjóla's music ranges from quiet ballroom to electro-pop. At the concert in the Blue Church, Aldís Fjóla and his band will play their own material mixed with some of her favorite songs.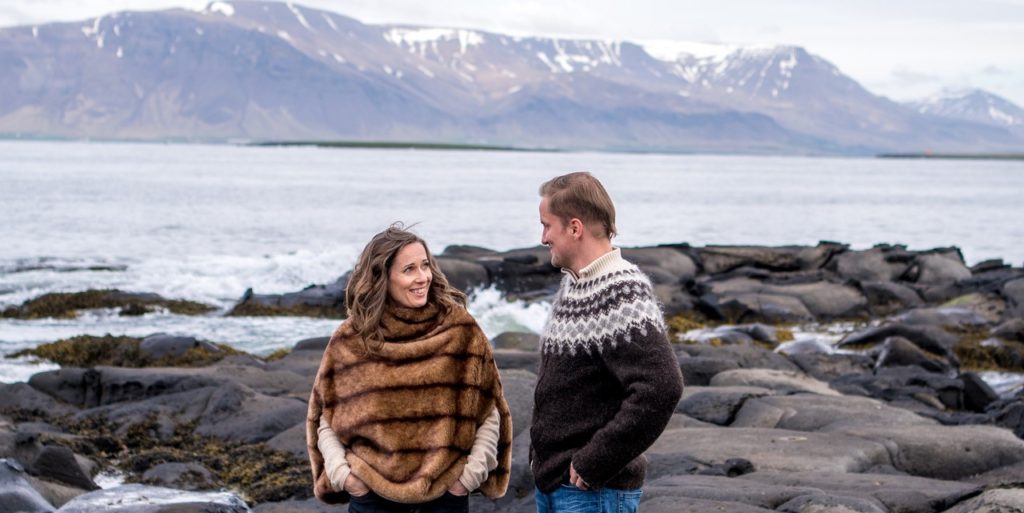 August 7th – Hlín Péturs Behrens Sopran & Ögmundur Þór Guitar / Songs, old and new
Hlín Pétursdóttir Behrens soprano studied singing at Tónlistarskóli Reykjavíkur and graduated as a solosinger 1992. She then studied at the Opera Academy of the Music College in Hamburg, and completed her studies as a singer in Germany, Switzerland, Austria and France for 10 years.
Ögmundur Þór Jóhannesson started learning classical guitar when he was 10. From 2000 to 2002, he studied classical guitar in Barcelona under the tutelage of Amaesson Amadou, Ricardo Jesus Gallen and Alex Garob Sadalo. In June 2008, Ogmundur graduated from Salzburg Mozarteum University of Music under the instruction of Marco Diaz Tamayo.
Program
Fairest Isle
If love´s a sweet passion
I will give my love an apple
Sailor-boy
Master Kilby
The Soldier and the Sailor
Bonny at Morn
The Shooting of his Dear
Lachrimae Pavan
Come Again
O you whom I often
Landið mitt
Sumarnótt
Með sól í hjarta
Skjaldborg
Náttsöngur
Bachiana Brasileira no. 5
Prelude no. 1
Prelude no. 2
Canciones antiguas
Anta jaleo
Las morillas de Jaèn
Sevillanas de siglo XVIII
Los pelegrinitos
Los reyes de la baraja