Nathalía and Lilja
Price: 2000
Date: Wed, Aug 05, 2015
Time: 8:30 pm
The fire that glows in the mist
Songs by Tchaikovsky and Rachmaninov along with folk tunes.
Lilja Eggertsdóttir pianist graduate from Sigursveinn D. Kristinsson Music School, learning with Örn Magnússon. She started her vocal training with Marta G. Halldórsdóttir and later Jón Þorsteinsson, tenor and Gerrit Schuil, pianist and graduet from The Sigurður Demetz singing school spring 2008 and taking classes with various teachers since then. Lilja was chosen to participate in the International Sibelius Singing contest in Finland. She is the artistic director of the concert series "Á ljúfum nótum" in the Laugarneskirkja church and is alos one of the founders and members in the chamber group Stilla. Lilja has worked as a piano teacher and today she works as an accompanist.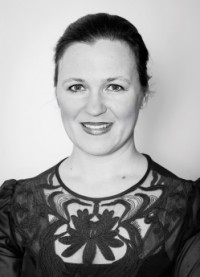 Nathalía Druzin Halldórsdóttir mezzosoprano started her vocal training in St. Petersburg in Russia and graduated from the Icelandic music school, Nýi tónlistarskólinn, in 2006. Her main teacher there has been Alina Dubik. She has participated in various courses and enjoyed the guidance of prestige artists such as Galina Pisarenko, Dalton Baldwin and Kristinn Sigmundsson. She won the contest "Young soloists" in 2009 and became third in Torneo Internazionale di Musica held in Verona, Italia. She has been active in performing music, participated in opera productions with the Icelandic Opera. She has twice performed as a soloist with the Icelandic Symphony Orchestra. She has performed as a soloist on numerous occasions and the national radio has broadcasted from some those concerts. Last winter she went on a singing tour to St. Petersburg, performing as a soloist with the Reykjavík Male Choir.
Tickets are sold at the door, from 8 pm.