Auður Gunnars, Eva Þyri & Bjarki / The Icelandic Song
July 17 @ 20:30

-

21:30

Is.kr.2800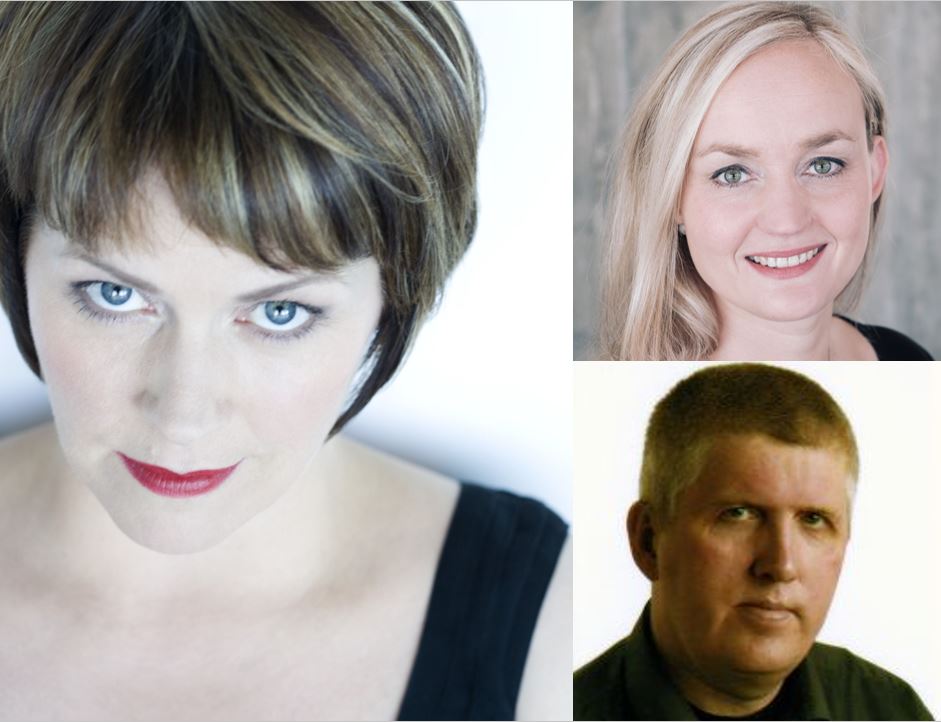 The program is dedicated to the Icelandic song heritage. We will perform the first icelandic song and from there sing our way closer to moderns songs. Bjarki Sveinbjörnsson will narrate the story and inligth our guests.
This program is for everyone who wants to enjoy the beauty of the Icelandic song.
Audur studied at the Reykjavík Academy of Singing and Vocal Arts with Ólöf K. Harđardóttir and the Hochschule für Musik und darstellende Kunst in Stuttgart, where she passed her final exam with distinction.
Eva Þyri Hilmarsdóttir graduated from the Reykjavík College of Music and furthered her studies in Denmark, with prof. John Damgaard at the Royal Academy of Music in Aarhus, receiving an Advanced Soloist Diploma. She studied with Michael Dussek at the Royal Academy of Music in London and graduated from the MA Piano Accompaniment Course with Distinction and was awarded a DipRAM and the Christian Carpender Piano Prize for an outstanding final recital.
Bjarki Sveinbjörnsson a musicologist who graduated as a music teacher from Tónlistarskólanum í Reykjavík in the spring of 1976. He pursued postgraduate studies in the United States (1979-1981) and at Aalborg University in Denmark in 1989-1998), where he completed a doctoral degree in tone science in 1998. His main field of study is the history of Icelandic music.
Program / Efnisskrá
Andvarp
Árniðurinn
Draumalandið
Gígjan
Ég lít í anda
Leitin
Í dag skein sól
Vöggukvæði
Fuglinn í fjörunni
Únglíngurinn í skóginum
Haldiðún Gróa hafi skó
Klementínudans
Vor
Krummi
Dagskráin sem við ætlum að flytja er helguð íslenska sönglaginu frá upphafi og fram á þennan dag. Við völdum lögin í samráði við Bjarka Sveinbjörnsson en hann mun segja skemmtilegar sögur fullar af fróðleik á milli þess sem við flytjum lögin. Við komum víða við og flytjum meðal annars fyrsta íslenska veraldlega sönglagið.
Þessi dagskrá er fyrir alla sem vilja njóta fegurðar íslenska sönglagsins og fræðast um leið upp úr hvaða jarðvegi þau spruttu.
Auður Gunnarsdóttir lauk 8. stigi í söng frá Söngskólanum í Reykjavík vorið 1991. Árið 1992 hélt hún til Stuttgart þar sem hún stundaði framhaldsnám við tónlistarháskólann og lauk árið 1995 Diplomaprófi frá Ljóðadeild, 1996 M.A. prófi frá óperudeild, 1997 M.A. frá einsöngvaradeild.
Að loknum prófum frá Tónlistarskólanum í Reykjavík stundaði Eva Þyri Hilmarsdóttir nám við Det Jyske Musikkonservatorium í Árósum, Danmörku, og lauk þaðan einleikaraprófi. Að því loknu nam hún við The Royal Academy of Music í London, en þaðan útskrifaðist hún með hæstu einkunn, hlaut heiðursnafnbótina DipRAM og The Christian Carpenter Piano Prize fyrir framúrskarandi lokatónleika.
Bjarki Sveinbjörnsson (f. 1953) útskrifaðist sem tónmenntakennari frá Tónlistarskólanum í Reykjavík vorið 1976. Hann stundaði framhaldsnám í Bandaríkjunum (1979-1981) og við Aalborg Univeristet í Danmörku 1989-1998) þar sem hann lauk doktorsnámi í tónvisindum 1998. Helsta fræðasvið hans er saga íslenskrar tónlistar.