Tónleikaröð Bláu kirkjunnar
Sumartónleikaröðin hefur fyrir löngu fest sig í sessi sem einn af helstu menningarviðburðum í tónlistarlífi Austfirðinga. Þar er boðið upp á fjölbreytta dagskrá tónlistar þar sem færi gefst á að hlýða á marga af áhugaverðustu tónlistarmönnum landsins í frábærum tónleikasal Bláu kirkjunnar á Seyðisfirði.
About the Series
The series has become one of the major cultural events in the music industry of East Iceland. It offers a varied program of music where you can see many of the country's most interesting musicians in the great concert hall of the Blue Church in Seyðisfjörður.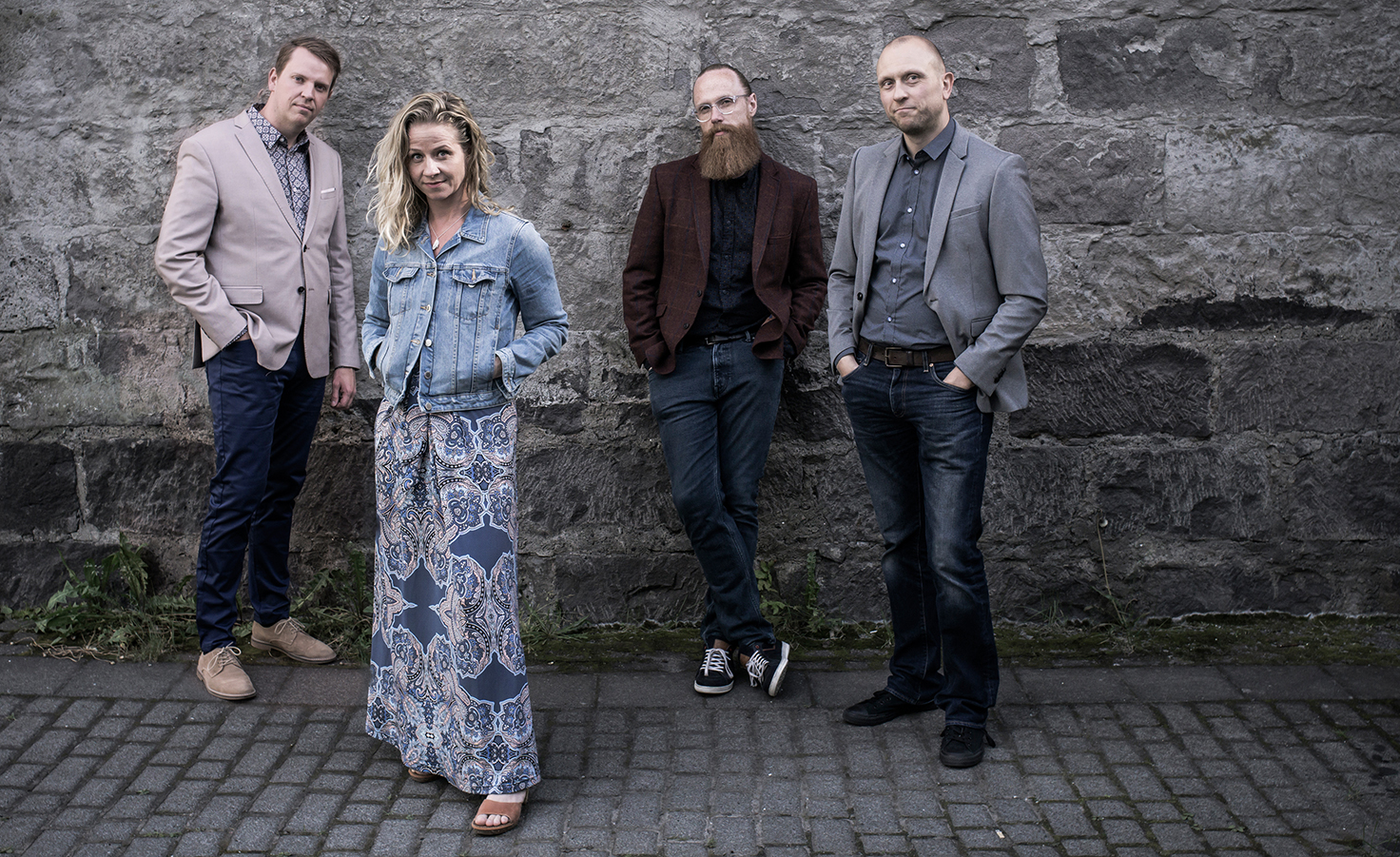 Brek – 29. júní
Hljómsveitin Brek var stofnuð haustið 2018. Sveitin leikur aðallega frumsamda, alþýðuskotna, tónlist með áhrifum úr ýmsum áttum, en meðlimir sveitarinnar leggja mikla áherslu á að skapa áhugaverða en notalega stemningu í hljóðfæraleik sínum. Hljómsveitina skipa Harpa Þorvaldsdóttir söngkona og píanóleikari, Jóhann Ingi Benediktsson gítarleikari og söngvari, Guðmundur Atli Pétursson mandólínleikari og Sigmar Þór Matthíasson bassaleikari. Síðastliðin tvö ár hafa verið viðburðarík hjá hljómsveitinni þrátt fyrir heimsfaraldur en Brek fékk m.a. Íslensku tónlistarverðlaunin árið 2022 fyrir sína fyrstu breiðskífu er kom út í fyrra og heitir í höfuðið á hljómsveitinni.
Brek was formed in the autumn of 2018. The band mainly plays original, folkmusic with influences from various sources, but the members of the band focus on creating an interesting but cozy atmosphere in their playing. Band members are Harpa Þorvaldsdóttir singer and pianist, Jóhann Ingi Benediktsson guitarist and singer, Guðmundur Atli Pétursson mandolinist and Sigmar Þór Matthíasson bassist. The last two years have been eventful for Brek despite the pandemic, but the band won The Icelandic Music Awards 2022 for their debut album in the category of folk music. Brek has been diligent in playing concerts in Iceland and plans to be active in playing concerts both in Iceland and abroad.
Nordic Viola – 6. júlí
Skoski víóluleikarinn Katherine Wren stofnaði Nordic Viola eða "Víóla í norðri"  árið 2016 ásamt Arnhildi Valgarðsdóttur, organista og píanóleikara. Þær hafa komið fram víða á síðustu árum en listsköpun þeirra snýst um að finna og flytja tónlist frá Íslandi, Grænlandi og eyjunum norðan við Skotland og styrkja þannig tengingar og upplifanir okkar sem búum hér við Norður-Atlantshafið.
Nordic Viola was founded by Katherine Wren, a member of the Royal Scottish National Orchestra, in 2016 when she spent 6 months travelling to countries around the North Atlantic. With her is pianist Arnhildur Valgarðsdóttir, an organist í Fella- og Hólakirkju in Reykjavík.  Their programme explores musical connections between the Northern Isles of Scotland, Iceland and Greenland and music influenced by traditional music and Arctic landscapes.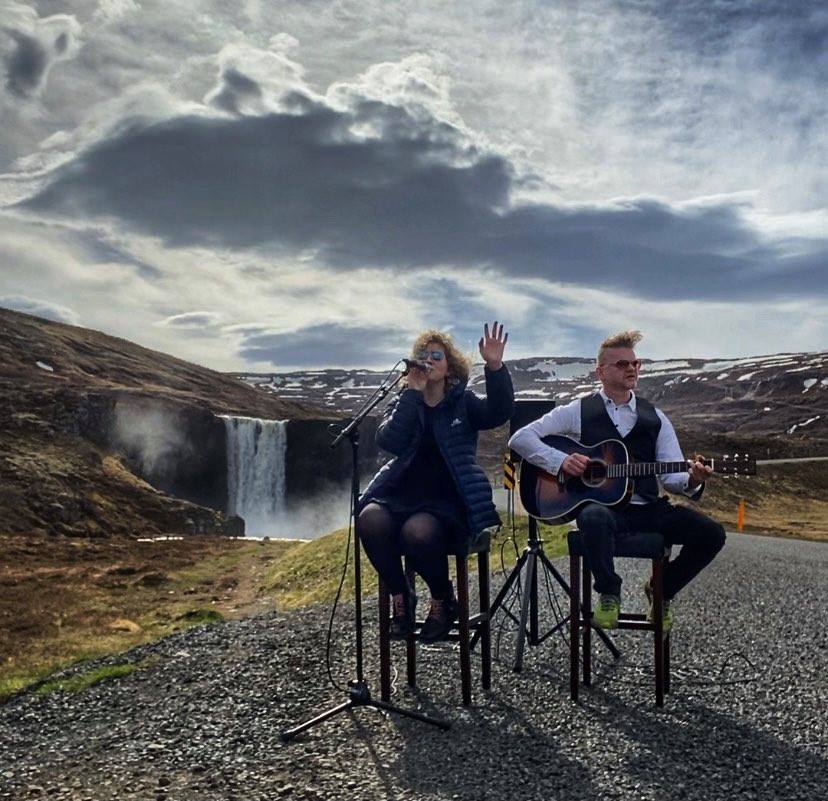 Jonni og Jitka – 13. júlí
Jonni og Jitka eru íslenskt/tékkneskt dúó og hafa getið sér gott orð fyrir skemmtilega tónleika á Austurlandi á undanförnum misserum. Þau byggja brýr á milli menningarheima með sinni tónlist,  sem er órafmögnuð og  afslöppuð. Á tónleikum verða flutt þekkt lög, endurútsett og ljáð nýju lífi.
Jonni and Jitka are an Icelandic/Czech duo, known for cosy and fun performances in East Iceland. In their music they build bridges between cultures. The vibe is acoustic and relaxed and rootsy, well-known songs will be performed at the concert and given new life.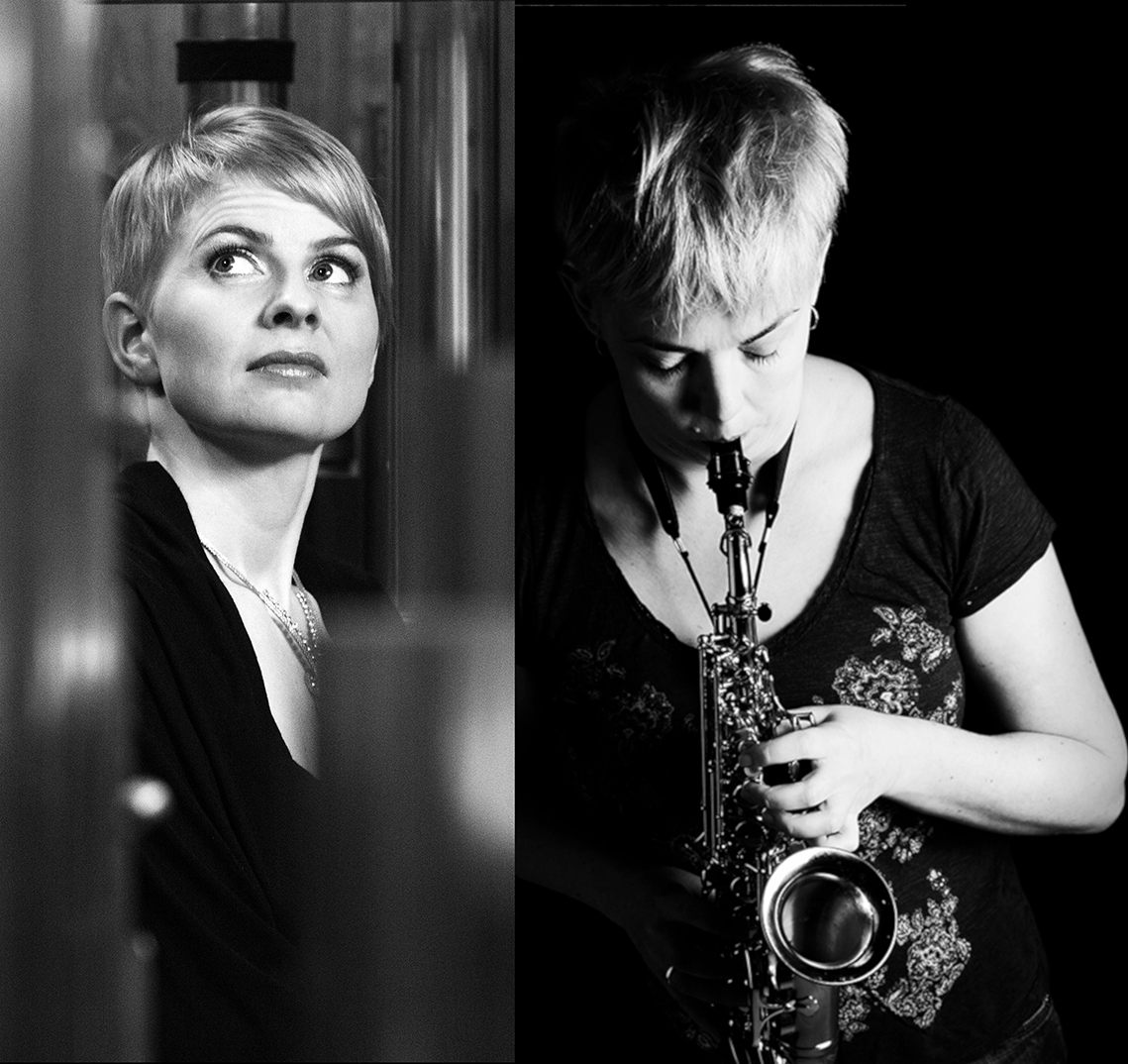 Duo BARAZZ

– 20. júlí

Duo BARAZZ skipa saxófónleikarinn Dorthe Højland frá Danmörku og Lára Bryndís Eggertsdóttir organisti Grafarvogskirkju. Lára og Dorthe hófu samstarf og samspil í Danmörku og hafa haldið fjölmarga tónleika saman, meðal annars hér á Íslandi í Hallgrímskirkju og víðar. Lára hefur meðal annars sérhæft sig í flutningi BARokktónlistar meðan Dorthe er fyrst og fremst jAZZari – og þannig varð til nafnið Duo BARAZZ til. Þegar þessir tveir heimar mætast gerist ýmislegt óvænt og spennandi.

Duo BARAZZ consists of the saxophonist Dorthe Højland and the organist Lára Bryndís Eggertsdóttir. The two musicians are grounded in two different styles of music: Lára's great passion is the BARoque style, while Dorthe is committed to jAZZ – of this the duo-name BARAZZ. Combining the two worlds with Lára's and Dorthe's musical approaches, unexpected and magical things happen. So, to put it briefly: A little bit of everything!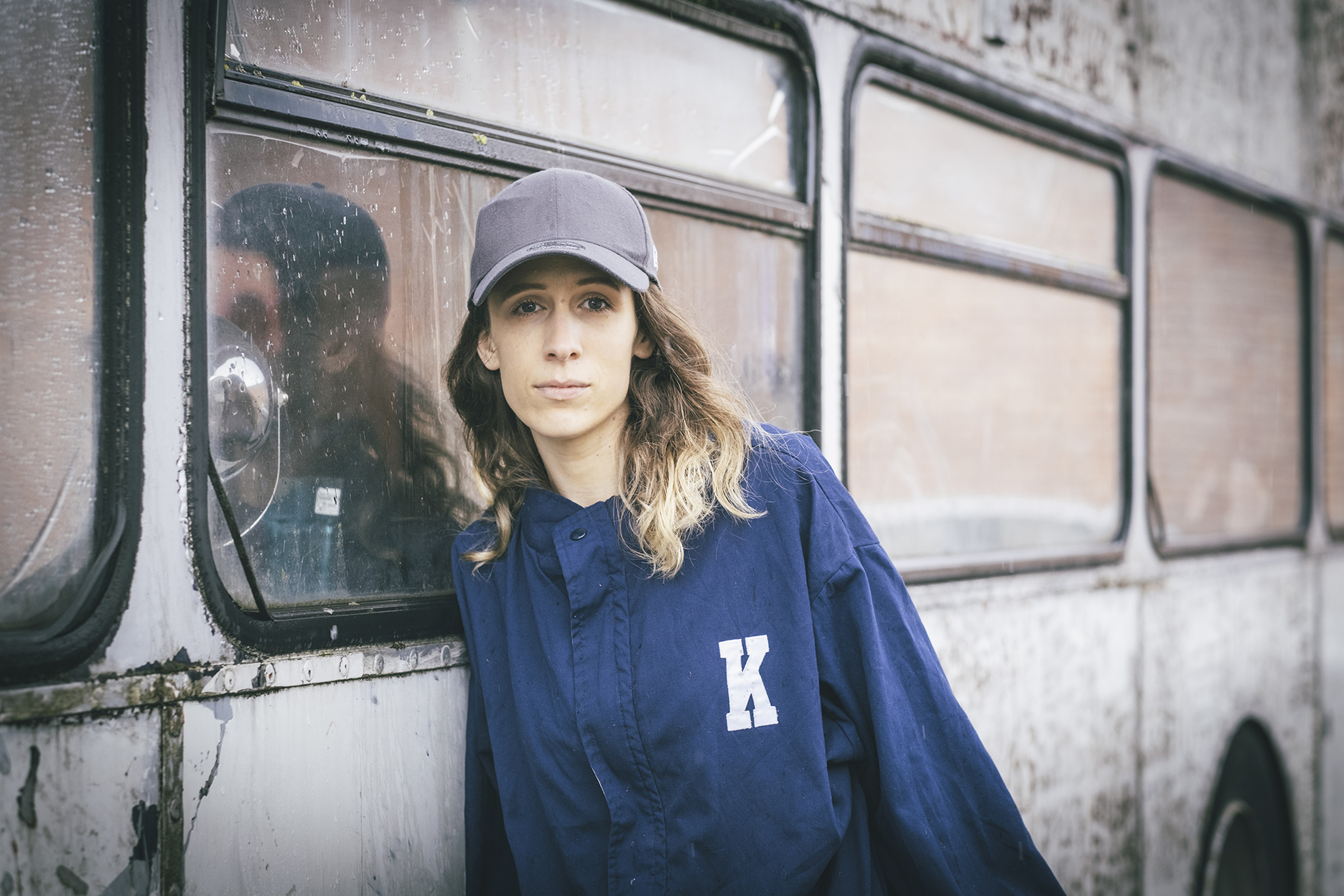 Katey Brooks – 27. júlí
Katey Brooks er frá Bristol í Englandi. Hún fer ótroðnar slóðir í sinni tónlistarsköpun og hún hefur ljáð heimsþekktum listamönnum eins og Brian May (Queen), Bill Wyman (Rolling Stones) og Nick Mason (Pink Floyd) kraftmikla rödd sína. Katey blandar saman þjóðlagatónlist, sálartónlist, blús og Ameríkana og útkoman er einstök.
Katey Brooks is from Bristol, England. She is a rebellious artist that resists formula. The powerful songstress defies easy classification with a sound blending folk, soul, blues and Americana. Her versatility has become one of her biggest assets when lending her voice to different genres but her vocals have been featured on recordings by Brian May (Queen), Bill Wyman (Rolling Stones) and Nick Mason (Pink Floyd).

Sapiace – 3. ágúst
Tríó Sapiace er skipað fyrsta flokks tónlistarfólki sem býr og starfar í Vín, Austurríki. Þetta eru Álvaro Collao León á saxófón, Matthias Gredler leikur á selló og Eugenia Radoslava á píanó. Á tónleikunum munu þau flytja nokkur vel valin verk eftir m.a. Max Bruch og Albenu Petrovic.
Trio Sapiace consists of first class musicians living and working in Vienna. They have been performing internationally for years and have a wide repertoire of pieces for violoncello and piano, saxophone and piano, as well as compositions for all three instruments.  Members of Sapiace are: Álvaro Collao León – saxophone, Matthias Gredler – violoncello og Eugenia Radoslava – piano.
Um tónleikaröðina
Tónleikarnir hefjast kl 20:30 og er aðgangseyrir er 3.000 kr. (2000 fyrir námsmenn, eldri borgara og öryrkja).
Við bendum á spennandi tilboð sem finna má í Austurlands appinu – 20% afsláttur fyrir notendur appsins.
About
The house opens at 20:00 and the concert starts at 20:30. Admission fee is 3000 kr. (2000 kr. for students, seniors and people with disabilities).
Check out the Austurland app for exciting offers and deals of all sorts!
Um tilurð tónleikaraðarinnar
Sumartónleikaröð Bláu kirkjunnar var sett á laggirnar árið 1998 af söngkonunni og tónlistarkennaranum Muff Worden sem kom frá Bandaríkjunum til að kenna við Tónlistarskólann á Seyðisfirði. Muff lést langt fyrir aldur fram árið 2006 og er tónleikaröðin haldin í minningu og til heiðurs henni.
Sumartónleikaröð Bláu kirkjunnar árið 2022 hefur notið stuðnings frá Uppbyggingarsjóði Austurlands, sveitarfélaginu Múlaþingi og Síldarvinnslunni.
About the concert series
The Blue Church Summer Concert Series was founded in 1998 by Muff Worden, a musician and teacher from the USA. Muff died in the year 2006 and the series is helt in her honour.